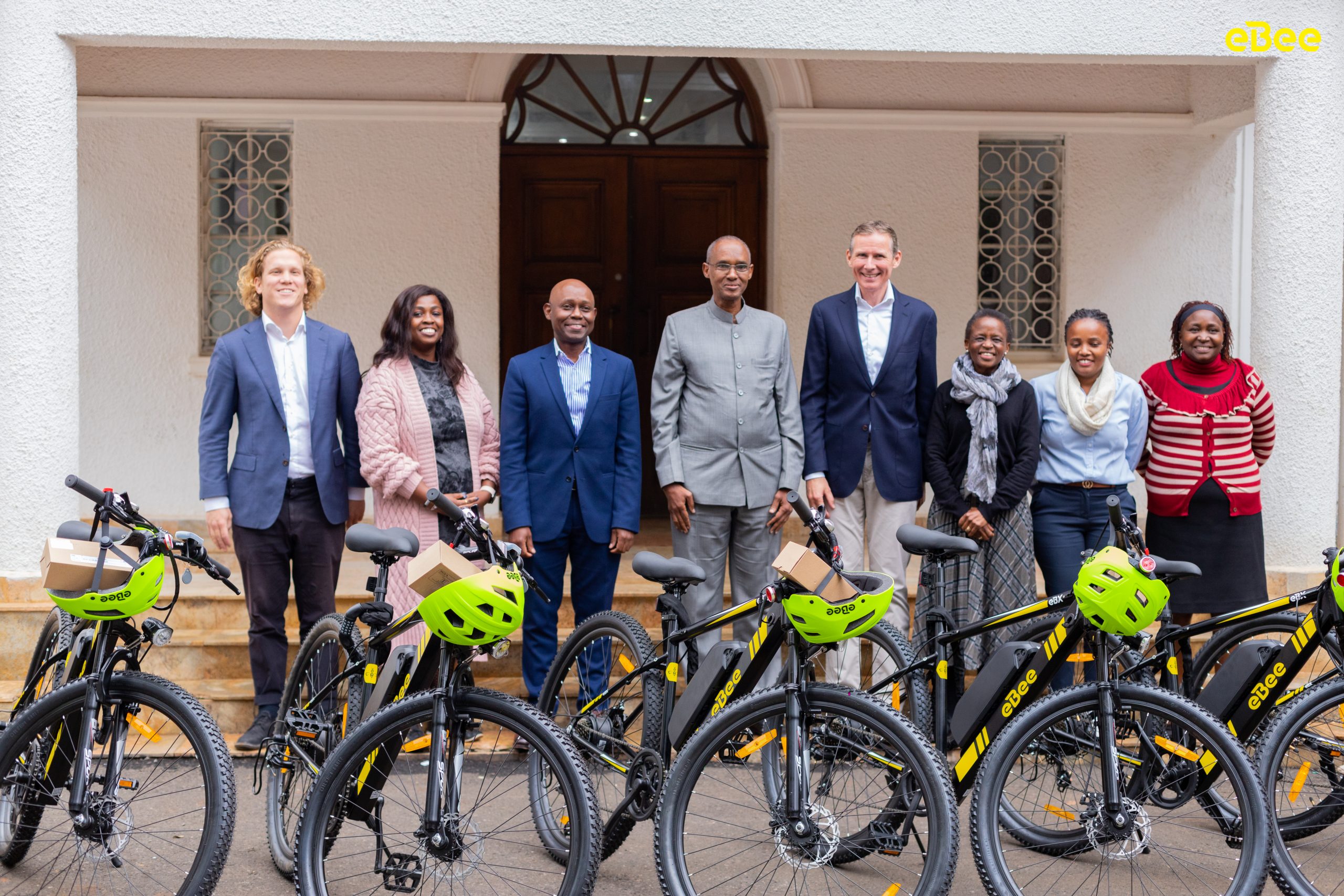 'The future is in green growth' was the spirit of Honourable William Samoei Ruto's speech during the EU-Kenya business forum last December in Nairobi. It is great to experience that he puts this now into practice in his own 'home'.
Last week the eBee team together with Julius Opio who is the chairman of ICC Kenya, Environment & Energy Commission, visited Statehouse Kenya for a handover of 10 electrical bicycles to Ali Mohamed who leads the Special Climate Envoy- Executive Office of the President.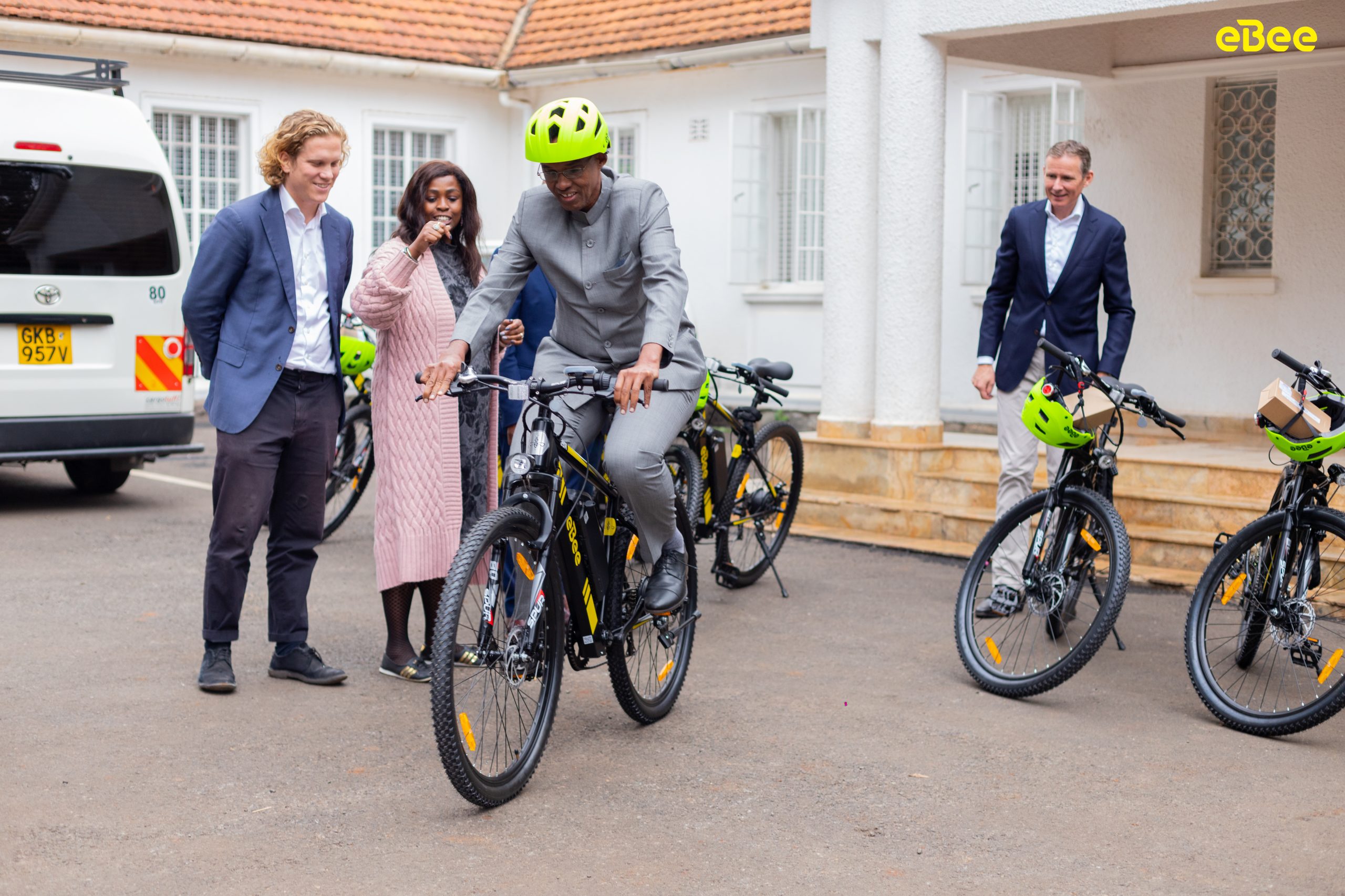 The new eBee eBx model will be used on a leasing arrangement by all staff & employees at Statehouse Kenya and will create an alternative sustainable means of transport on site. eBee will maintain the bicycles, as with other regular customers who have a lease with eBee, to ensure the longevity of the bicycle, and to ensure the user experience is always at 100% efficiency.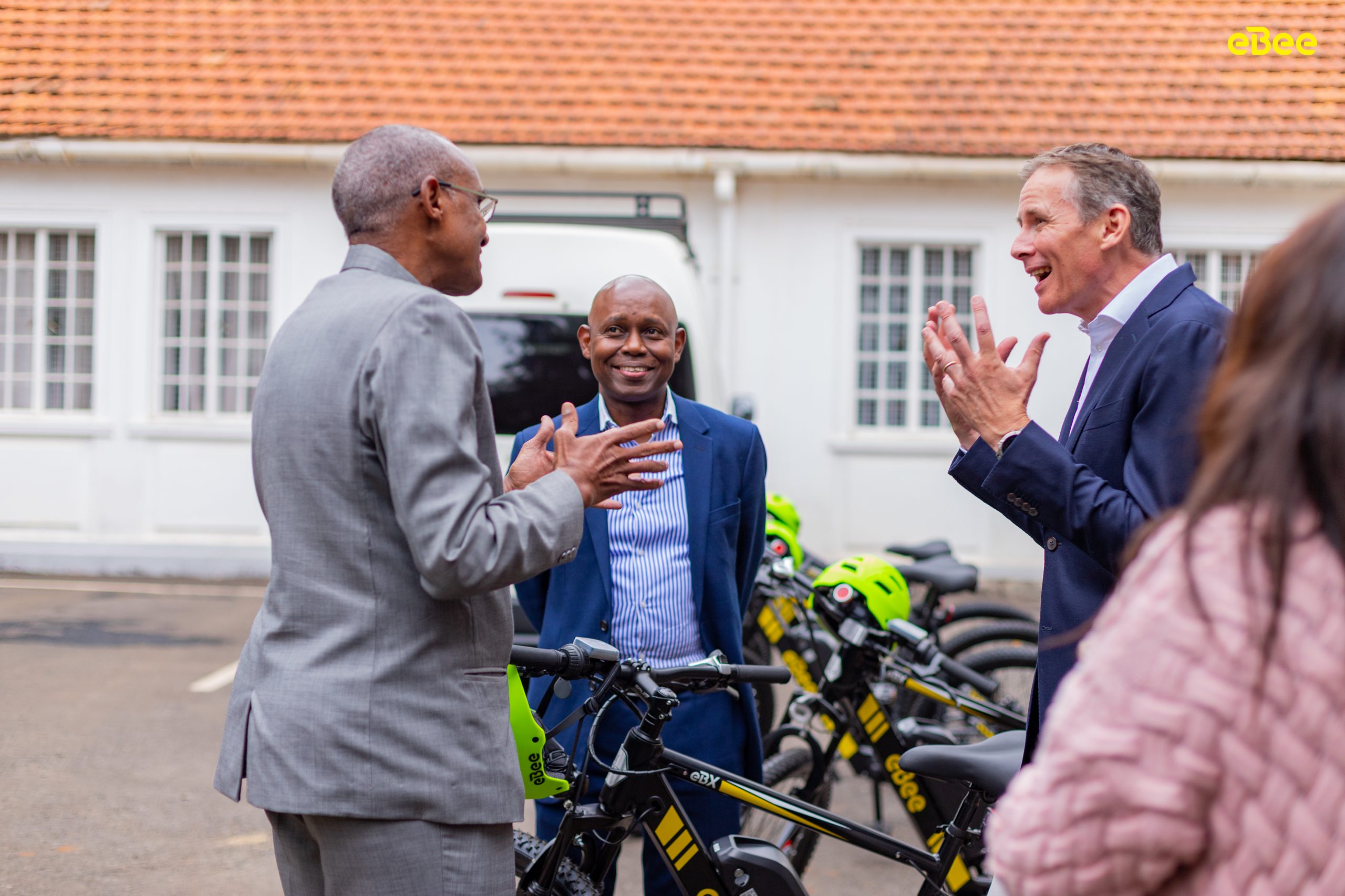 It's extremely satisfying to see that eBee's hard work is paying off and to witness the support of the Kenyan government to drive the transition to sustainable transport, and in this case, the best solution, electrical bicycles.