Dear eBee friends,
2021 has been a year full of movement. We rebranded from Hatua to eBee. We opened the first e-bike workshop in East Africa. The team grew to 10 amazing people and we launched a successful pilot with the largest e-commerce player on the continent. We can safely say that eBee has grown from concept to company.
But in general, it has been an exciting year for e-mobility in Sub Sahara Africa. It feels like we are on the brink of a big breakthrough and 2022 might finally be the year we will see the first signs of mass adoption. We are experiencing increasing government support and large investments are finally making their way to the continent. This is important since the transition to driving electric will require a massive team effort. Every e-mobility start-up that succeeds in the region will pave the way for the next one in making proof of concept easier.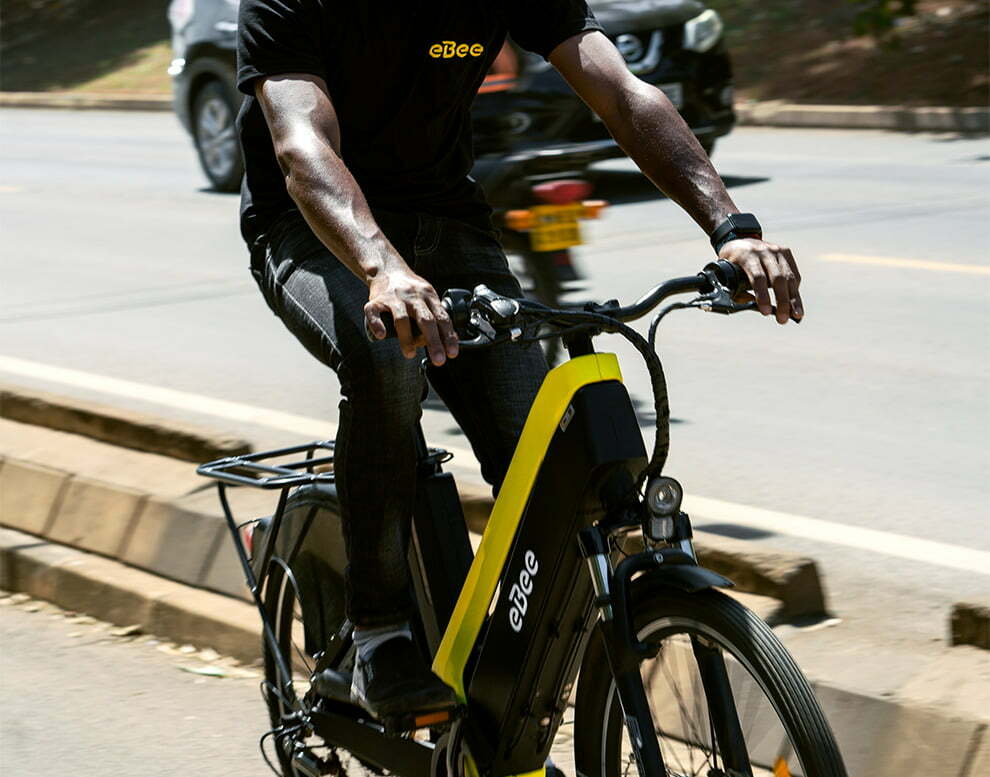 E-mobility is no longer a concept for developed nations that can "afford" to worry about climate change. The younger generation of Africans is waking up to the fact that they deserve to live in cities that are clean and habitable. Sir David Attenborough said it best: the trick is to raise the standard of living around the world, without increasing our impact on that world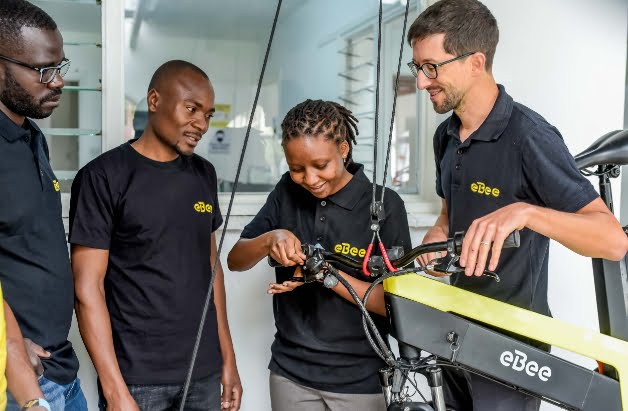 We believe that eBee embraces this mission. Mass adoption of light electric vehicles will play a major role in the mobility revolution that is taking place in African cities.
The pandemic has also caused a major uptake of cycling in general. It is our hope that this trend will continue over 2022 and eBee will continue its efforts of advocating for better cycling infrastructure with local and national authorities.
We often get crazy looks when we say that eBees will benefit Kenyan businesses. It is only when people experience the joy of riding an eBee that they realize what it can mean for them. That is why we would like to take this opportunity to invite anyone that is interested in the new year to come to our Hyve in Kilimani for a test ride and a coffee. All friends, local and abroad are welcome. Just give us a call.
We look back on the year 2021 as the year that we have proven that eBees have a place on the streets of urban Africa. Launching a successful pilot and completing over 10.000 deliveries on eBees in Nairobi is just the beginning. We plan to grow our fleet to nearly 500 ebees and will be looking at expanding to different cities in the region. We would also like to take this chance to thank all our partners and people that have helped us along the way. We still have a long way to go, but the fundamentals are right and we are ready to get better and bigger a little bit every day. As Desmond Tutu wisely said: there is only one way to eat an elephant, a bite at a time.